More people than ever are looking to slash their energy bills these days. It's no wonder really, as energy costs have risen markedly in recent years. With better education and more information available to consumers and businesses these days on the importance of energy efficiency, the demand for property insulation is higher than ever.
Loft insulation is a great way to reduce heat leakage from your property. It can also help you in the fight against rising bills. In fact, you could save upwards of £240 a year by installing insulation into your property! So, how much does loft insulation cost?
How much is installing insulation into my roof or loft going to cost?
Typical loft insulation cost
The recommended thickness for loft insulation is 270mm. For a standard size house, professional installation is likely to cost around £300-350. Depending on material and the size of the loft space, it's possible to break these price guidelines down a little further.
It's possible you may have some existing or partial insulation already installed into your attic or loft space. If that's the case then you may well be able to make savings on the typical price for a full installation. If you are not sure, have a look in your loft for existing insulation material between or over joists, or ask a specialist to advise.
It's worth noting that roof and loft insulation aren't strictly the same thing. Loft insulation normally refers to the placement of insulation between and over joists. Roof insulation however is placed directly underneath the roof. If you're using your attic or loft as living space, then roof insulation may well be the way to go. It requires particular skill to install effectively, and specialist advice will be required to ensure adequate ventilation. This also eliminates risk of damage to the property.
It's possible to install your roof or loft insulation yourself, but that won't be for everyone of course. A specialist contractor will be able to tackle all of it for you if you'd rather not have the worry.
Can I still get free loft insulation?
Up until 2012, for many households in the UK, it was possible to get free insulation. This funding has effectively now ceased, although it is still worth checking for your eligibility. Depending on your circumstances, some financial assistance may be available to you. There are a few sites dedicated to this.
Materials used, and their associated costs
Different materials are used for loft insulation. These include the following:
Batt or blanket insulation is most typically used, and is sold in rolls of different thickness. It's easy to install which can make it a very cost effective option for many buyers.
Blown loft insulation consists of cellulose fibre and is highly flexible. This makes it an excellent choice for use in lofts, where space is minimal. Blown insulation should only be installed by a professional loft insulation contractor.
Rigid sheet insulation boards, are also popular and are made of specialist materials. Insulation boards need to be cut to size. Prices vary, but again overall costs are likely to depend on whether you do this yourself, or hire a contractor.  This can be on the more expensive side, but the finish can be well worth the investment.
Loose-fill insulation is also popular. Consisting of granular materials such as cork, or mineral wool, it's a cost-effective option for many buyers. Again, this requires use of specialist safety equipment to install.
How to find the best loft insulation deals for your home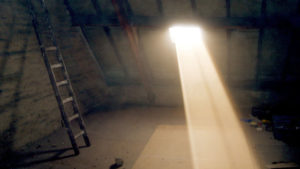 There are some great loft insulation deals available on the market today, as demand has remained strong even since the end of the free funding availability. The price that you pay will depend largely on the area that you live in, and crucially of course the type of insulation that you need fitting. Prices for insulation boards, foam insulation, as well as labour costs tend to vary and so it's worth shopping around. Get multiple quotes for your service, and make sure to check for a recommended installation company.
If you want to use our dedicated insulation comparison service, then you can find reliable loft insulation experts in your area with our dedicated service, and get a great price for your installation too. You can choose from the set of quotes that you receive (up to three in total).