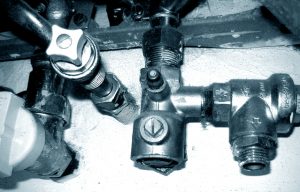 There's little doubt that installing a new boiler, or replacing an existing model, is a significant expense for any household or business. In this article we take a look at new boiler prices in the UK today.
Costs can essentially be broken down into two key components. Firstly, you have the cost of the actual boiler itself. There are a range of different models, makes and efficiency standards to choose from, each with its own typical price-tag. Secondly of course, there is the cost of installation. This is something that will need to be tackled by a trained and approved contractor, as safety is of paramount importance. Costs here will depend on where you live and how much you're prepared to work on seeking out the very best offers.
Crucially, you'll want to make sure you're getting value for money with your purchase. As part of this, you need to ensure you pick a system that's appropriate for the needs of your property. You don't want to overpay for specifications and features that you simply don't need. You want your boiler to last and be fit for purpose for several years.
Cost of fitting or replacing a boiler
The type of boiler you choose will be a key factor in determining the cost. So, what types of boiler are available on the market, and how much do they cost?
Gas boilers, and other fuel types
Gas boilers are the most common installation for UK property owners. It is an efficient and cost effective fuel type for heating, and continues to be the most popular fuel for UK boilers and heating systems. Other popular fuel types include electric, oil fired and solid fuel boilers.
Electric boilers have become more effective over the years, and make a realistic alternative to gas in terms of performance. They simply use a heating element rather than a flame to produce the required heat. They can be easier and therefore cheaper to install, but this needs to be balanced against the higher relative cost of electricity as an energy source.
Aside from considering the most appropriate type of fuel for your system, you'll have a wide range of different boiler types to choose from too; here are some of the things to consider for each of these when making your purchase.
Combi boilers
Combi boilers essentially power both the water heating system and your central heating. These types of boilers are extremely popular in the UK today, and are space efficient too. Combi boilers don't need a storage tank, and draw their water straight from the mains. These models can also be a very cost effective solution, and account for an extremely high proportion of new installations in the UK. They are relatively simple to maintain, but will need regular servicing to ensure they keep operating at maximum efficiency.
Worcester boilers are extremely popular these days, and they have a concise article on what a combi boiler is and why you should think about installing one!
System boilers
System boilers use a cylinder for hot water, but again serve both heating and hot water requirements. As with combi boilers there is no need for a tank, which makes installation and maintenance less expensive. These types of boilers can be ideal for larger homes, with perhaps multiple bathrooms, and can supply constant water to multiple taps at the same time. Running costs are also lower with these boilers. Installation costs will vary, so it's best to get a detailed quote from a range of suppliers.
Regular or 'conventional' boilers
For homes that have traditional heating and hot water systems, connected to a water cylinder, a conventional boiler installation may be the way to go. For old radiator systems, or for systems not geared up for higher water pressures, these can be the best choice. Again, these types of boilers can support larger properties with multiple bathrooms. On the downside, they need more space for installation, so can be more expensive to fit and can be less efficient. Efficiency standards are improving all the time however, so it pays to really take the time to compare offers and do thorough research before making and commitment purchases.
Condensing boilers
Condensing boilers are highly efficient. Additional costs for installation for these more space-intensive models are often balanced out by the excellent efficiencies achieved. They may be prone to freezing up in winter, as the condensate pipe leads to the exterior of the property, exposing it to low temperatures. Regular servicing (always use a Gas Safe engineer) should help avoid any problems though.
Popular brands for boilers
There are a number of very popular brands for boilers, with great reputations in the industry. Big brands include Valiant, Baxi, Worcester Bosch, and Potterton. The quality of modern boilers is generally excellent, but depending on the model, and efficiency rating, the price will vary. Most specialist contractors will be able to offer prices for a few different brands, so you can choose the right one for your needs. It's essential you choose an appropriate model, and don't buy just based on brand strength alone.
How much is total installation cost likely to be, including labour?
Here's a really useful guide to ballpark costs for installation. Costs range from anything from a few hundred pounds for a small, lower efficiency model, up to a few thousand for a new installation of a larger high efficiency model, that also includes repositioning of the installation too for example.
How to get boiler supply and installation quotes
For fitting you'll be paying for labour, and the skill of the installer. Boiler installation needs to be undertaken by an approved and qualified installer. The Gas Safe Register is the official list of businesses that are legally allowed to undertake gas work.
All the companies that we work with here at Big Red Buyer's Guide are fully qualified and approved. You can access a range of prices with complete peace of mind. Comparing rates from local contractors is an excellent way of securing an affordable price, and is something we always recommend.
Can I get cheap boiler installation, and what about cover?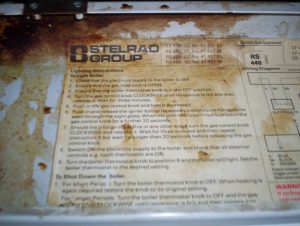 It's generally important with key projects like installing a boiler to think in terms of value for money, rather than 'cheapness'. With a little work, it's perfectly possible to get a great deal, but it's a good idea to focus on getting the best model and installation service you can afford. The payoff in the long run will be well worth a little extra effort in planning and research.
Boiler cover is an appealing option for many buyers. It offers protection against unexpected problems, and ensures regular servicing. Your boiler and central heating system will need love and attention to keep it performing to its optimum. Get a range of quotes for this too if you can.